The Desert Mist diffuser is a beautiful Young Living diffuser, atomizer, and aroma diffuser in one product and offers multiple modes-intense, soft, and intermittent-to infuse your space in your home or office with up to 10 hours of wonderful aromatherapy.
The Desert Mist diffuser is designed to look like an elegant vase that you can proudly display in your home without disrupting your décor. But the Desert Mist isn't just a pretty diffuser: It' s improved run time and functions, along with different light modes, which makes it one of the most versatile diffusers Young Living has ever offered.

It also features 10 lighting color options, including a beautiful candle option, so you can customize your experience to suit every situation.
It includes Citronella 5 ml and Orange 5 ml.
Essential oil diffuser is the perfect way to relax, eliminate bad odors and create an atmosphere of peace and harmony.
Its three operating settings are perfect for a fully personalized experience:
In intense mode it runs for approximately 5 hrs non-stop.
In Soft mode, it runs for approximately 8 hrs non-stop.
In Intermittent mode (1 minute on/1 minute off), it runs for approximately 10 hrs.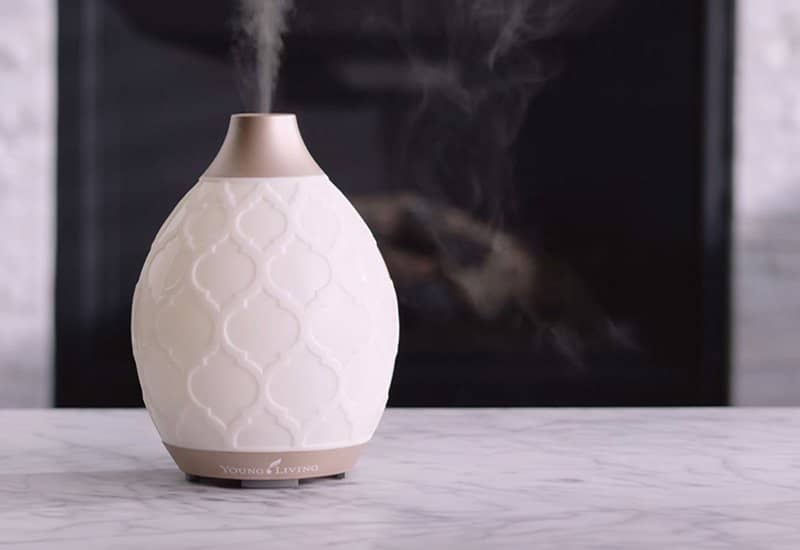 👉Desert Mist diffuser on Amazon
The young living diffuser has 11 different light options available independently of the diffusion mode and can be switched off.
It includes a romantic candle mode.
The diffuser also includes a light cycle mode where the lights cycle from one color to another.
Become a Young Living brand affiliate and enjoy attractive discounts and other exclusive benefits.
Desert Mist Diffuser Settings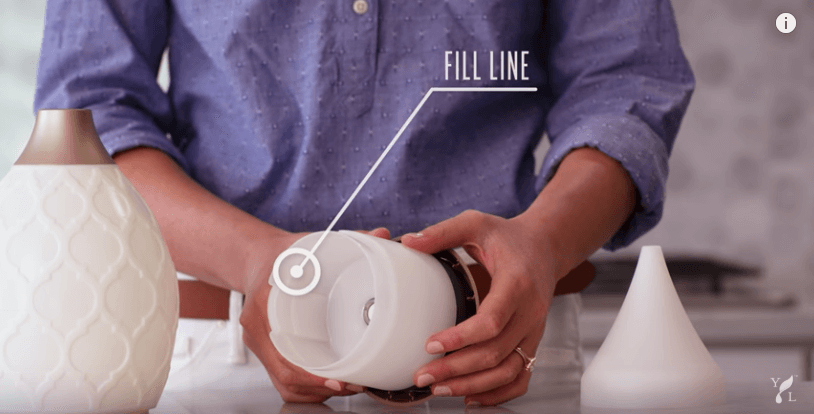 Every Young Living diffuser has its own unique properties and nuances, and without reading its manual, you could be missing out some important things.
Desert Mist Diffuser Manual
Okay, now let's get to it. Here are the main 7 things you need to do when you use Desert Mist Diffuser by Young Living:
Remove the outer and inner cover.
Add room temperature water up to the fill limit line. Be sure to keep the diffuser off when refilling or emptying the water container.
Add 8 to 10 drops of Young Living essential oil.
Replace the lids and align the slot in the inner lid with the half circle on the side of the container.
Connect the adapter to the plug.
Press the button to turn on the diffuser (1 press = intense mode, 2 presses = soft mode, 3 presses = intermittent mode).
Press once on the light button to start the light and color rotation.
FAQ
Is the Desert Mist a diffuser?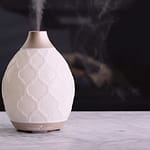 The Desert Mist works as a humidifier, atomizer and scent diffuser in one easy-to-use product. In addition, it offers multiple settings (high, low and intermittent mode) to infuse your home or office with up to 10 hours of blissful aromatherapy.
What are mist diffusers used for?
Diffusers are often combined with essential oils for aromatherapy applications. Depending on the oils used, the mist absorbed by the skin can have a relaxing and calming effect. Diffusers can also reduce the amount of bacteria and fungi in the room, thus preventing any health problems.
How does the Desert Mist diffuser function?
The Desert Mist diffuser uses ultrasonic waves to emit mist for up to ten hours. It can diffuse scent up to 323 square feet, which is the size of an average living room. Although Young Living has several diffusers, the Desert Mist Diffuser is the perfect balance of aesthetics, functionality, and price.
Why doesn't my desert mist diffuser work?
If your desert mist diffuser is not working, the first step is to make sure it is plugged in properly. If it is plugged in and the lights and fog come on, make sure the power source is correct. A possible cause may be mineral or oil build-up, causing the unit to have difficulty fogging.