Essential oils are concentrated, aromatic vegetable oils that are carefully sourced by steam distillation, cold pressing or resin extraction. Essential oils, blends and oil-infused products are offered with optimal levels of the specific, natural constituents of essential oils to maximize their potency.
Meet your Desert Mist Premium Starter Kit family, welcome, this elegant diffuser is now available in Canada with the Premium Starter Kit!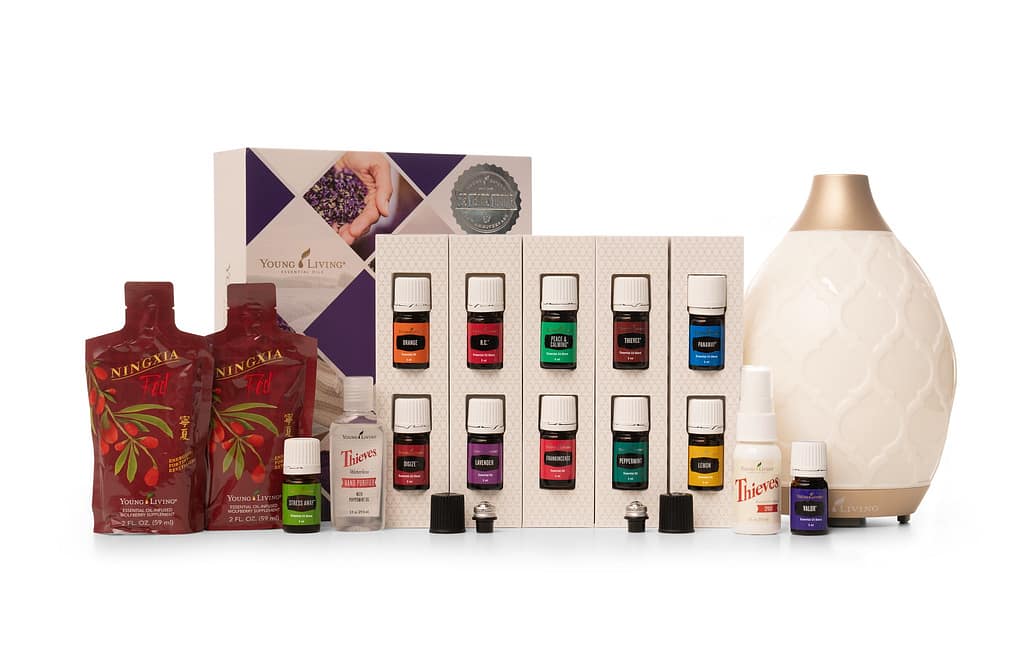 Young Living essential oils Canada is now available with the Premium Starter Kit!
Join us as a Brand Partner!
Become a Young Living brand partner and receive exclusive pricing and other exciting benefits.
Young Living Essential Oils Canada Diffuser
Enjoy our selection of aromatherapy products, including elegant ultrasonic diffusers and natural essential oils, for a simple and effective way to relax and relieve stress.
Bring aromatherapy into your home with the Desert Mist diffuser. This elegant diffuser will fill your home with the incredible aromas of essential oils, helping to eliminate smells and create a relaxing mood and ambiance.
The Desert Mist diffuser is a beautiful Young Living diffuser, atomizer, and aroma diffuser in one product and offers multiple modes-intense, soft, and intermittent-to infuse your space in your home or office with up to 10 hours of wonderful aromatherapy. The Desert Mist diffuser is designed to look like an elegant vase that you can proudly display in your home without disrupting your décor. But the Desert Mist isn't just a pretty diffuser: It' s improved run time and functions, along with different light modes, which makes it one of the most versatile diffusers Young Living has ever offered. It…

---
Using high frequency waves, the ultrasonic diffuser disperses water and oils into the air without using heat. It helps to humidify the air you breathe, enveloping you in nourishing moisture.